Office / Meeting Clients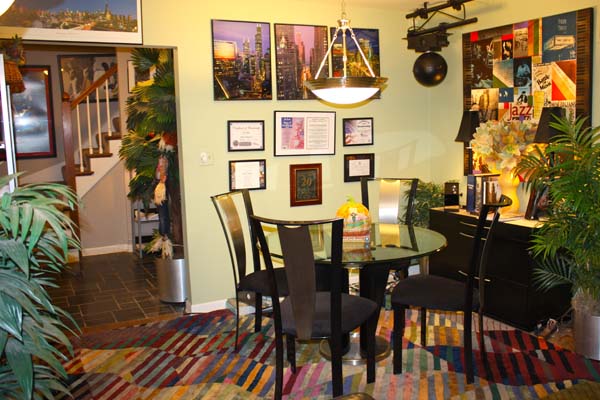 The Windy City Hitman DJs count it a great privilege to personally meet with our clients at our "Classic Chicago Jazz Themed" Arlington Heights office. While we strongly encourage appointments, we do realize that not everyone is able to visit with us. You are therefore not required to visit with us to secure our services.
What Makes a Good Consultation?
Here is what we strive to accomplish in our meeting together:
1) To get to know you, your backgrounds, how you met and what you are looking for and not looking for in your DJ/MC.
2) To go over the planing process from a musical standpoint by going through the planning forms.
3) To give you a look see behind our MegaSeg mixing software on our Apple I Mac computer and at the same time give you a demo sound check of our JBL sound system.
4) To visually give you a feel of our major lighting options available.
5) To answer to the best of our ability any questions you may have.
To best prepare for your consultation please familiarize yourself with our website, view our two home page videos, and note any questions.
In addition it would be most helpful to e-mail to us in advanced your vision of your upcoming reception/party (what is important to you, any theme or special ideas).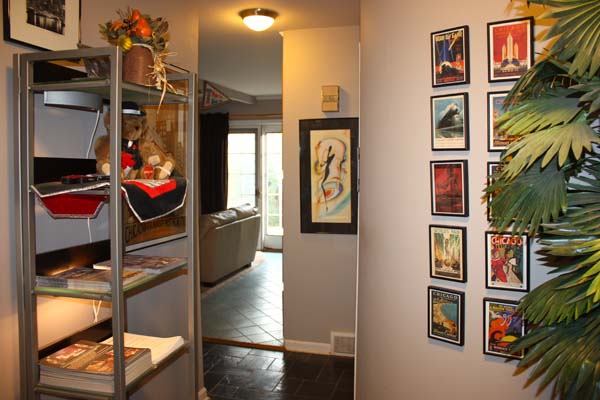 Please factor in that on the average, a meeting will last for about an hour and a half. This type of consultation will give you the necessary information to determine if we are a match for you. We never high pressure our visitors. All consultations are by advanced appointment only, Mondays through Thursdays 9am till 9pm, at our office located at 405 E. Thomas Street in Arlington Heights.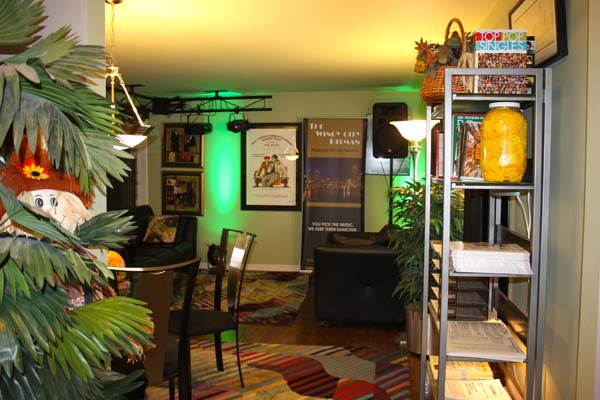 Enjoy a Virtual Tour of Windy City Hitman Headquarters:

Give us a call to set up your consultation.