Dance Lighting
Versatile lights respond to the beat of the music to turn your venue visually into a high energy night club event and/or can be programmed to function as tasteful colorful spotlights for an elegant and romantic touch. We will assign the combination of lights which match your desired taste (your package choice), size of room, height of ceiling, and number of guests.
Ego 1, 2, 3 & 4
The Ego Series of lights produce many different effects with over 200 different color combinations.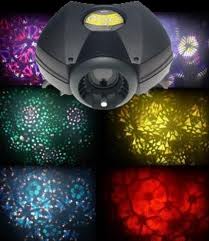 Variable color and rotation speed adjustment.
Martin Mania DC1 & 2
2 options;
1) You can enjoy a sea of tranquility or crank up a raging river with this effect with cool waves will wash through your crowd with an assortment of performance options.

2) For those who like a hotter look check out the flames of fire.
Orbitron
14 beams of white light continuously rotate like a saucer. Throws white beams of light across a large room.

Emerald Star
Green laser effect with 16 built-in geometric patterns that creates beams that bounce off 6 mirrors creating a large coverage area.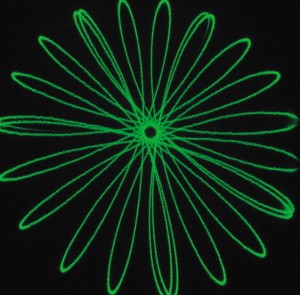 Vue III
J-Six
DerbyX
Topaz
Gives a water flowing under the sea effect.

Mystic
With 30 Criss-Crossing beams, the Mystic is ideal for a centerpiece or side effect.

Progressor
The Progressor produces 40 multi-colored beams that rock back and forth to the beat of the music.

Avenger
The Avenger produces 20 beams of multi color light that rotate back and forth to the beat of the music.

Chameleon
The Chameleon is a sound active moonflower effect. Featuring 9 colors plus white, and a special effect switch, which either gives a constant color changing effect or a sound active mode; the color wheel changes to the beat of the music, creating solid or split color beams.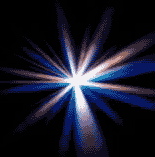 Charisma
The Charisma is a spectacular effect that gives the illusion of spinning patterns using 4 colors and 8 beams of light.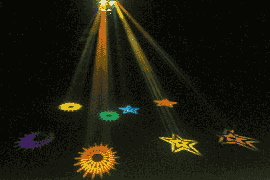 Vertigo
The Vertigo is ideal for mobile and club applications, the Vertigo produces 30 beams of multi-color light that rotate and crisscross back and forth to the beat of the music.


Warp
The most versatile effect for both slow and fast songs. A sound active Super moonflower effect with multi-colored dichroic colors and 7 patterns.

Multi-Star
The Multi-Star has 5 heads that spin while the whole unit rotates. Each head has 15 lenses producing an incredible 75 beams of light. Each head produces a different color of light, which sets it apart from most other "multi colored" effect. This light is truly in a class by itself.

Starball
Elegant and Romantic slow moving ballroom effect. 1990's mirror ball effect. Projects beams of light similar to 1970's Disco effect.

Transform the Ordinary into the Extraordinary. Let us create the perfect atmosphere in your room!
LED Decor Uplighting
A series of lighting fixtures strategically placed throughout your ballroom that project elegant color beams of light from the floor on to the walls & ceiling which enhances the ambiance of your room in a sophisticated & stunning fashion.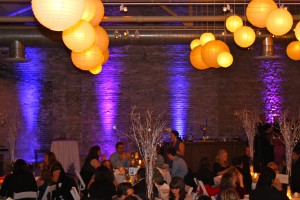 Go to full page with additional photos & video:


Dancing Under the Stars

Bliss Lights will transforms your venue with an explosion of thousands of pin-points of light that look like stars of the universe, moving on unique trajectories to tickle your imagination as you sit back and absorb the beauty emanating from this lighting effect.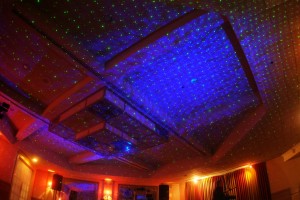 Go to full page with additional photos & video:


Image Scan – Name In Lights

Have your names or image projected in 16 different locations throughout the banquet facility in color. An added touch your guests will be talking about.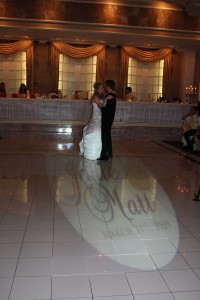 Go to full page with additional photos & video: